Biography of Vincent Van Gogh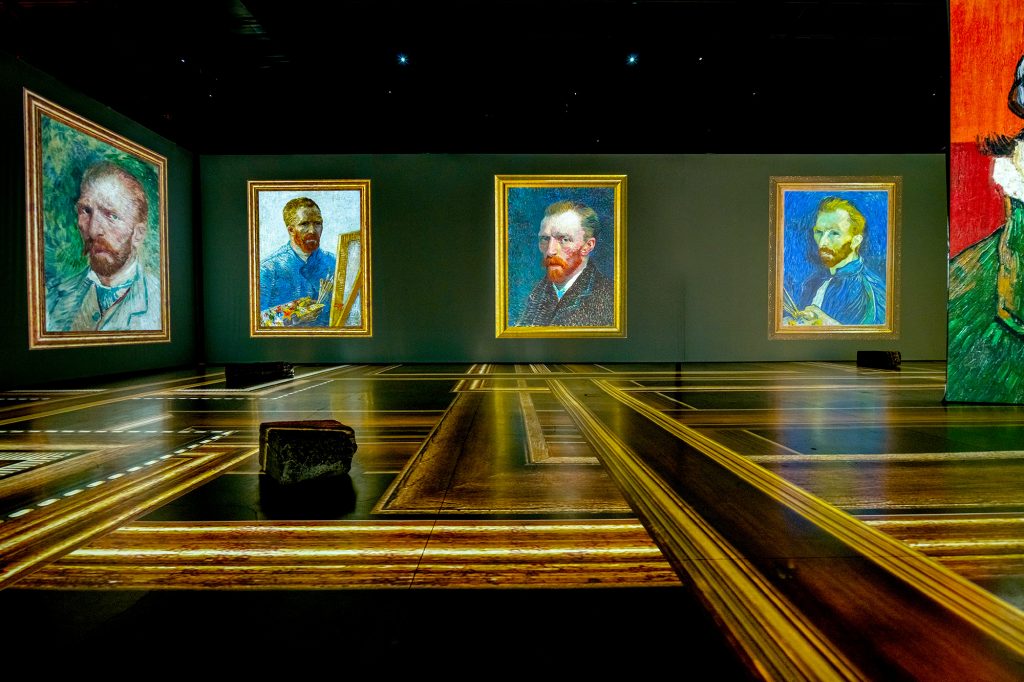 Vincent Van Gogh was born on March 30, 1853, in Groot Zundert, North Brabant, Netherlands. From childhood, he showed signs of a moody and agitated temperament that would torment his projects throughout his entire life. Son of a Protestant pastor, he first chose to orient his life towards Protestantism, becoming a preacher in London, a student of theology and an evangelizer among the mining populations of Borinage. Becoming sympathetic to the miners' struggle, Van Gogh practiced painting, leaving us the first traces of a somber style; one certainly marked by the misery of the miners, but one to which he also attached a sense of urgency and intensity.
In 1886, he moved to Paris and lived with his brother Theo, who ran a small gallery of paintings. He quickly became acquainted with the young painters of the era, who were at the forefront of the most innovative artistic movements. Influenced by the work of the impressionists, as well as Japanese artists, Van Gogh's style began to evolve. His colours brightened and his brushstrokes refined according to the shapes of the objects he represented. Beginning in 1888, he adopted the frank and bright hues present in the paintings of his French contemporaries before leaving Paris for the South of France.
Under the sun of Provence, he painted landscapes and scenes of southern life. The artist, then based in Arles, began using curved and swirling brushstrokes, as well as pure colours, particularly yellow, green and blue. This technique, very specific to Van Gogh's work, appears in his famous paintings Bedroom in Arles (1888) and The Starry Night (1889). Any visible creation by Van Gogh from this period, whether painted or drawn, is seemingly bestowed with a physical and spiritual vitality. In this spirit of enthusiasm, he persuaded Paul Gauguin, an artist whom he had met in Paris, to come stay with him.
After less than two months of working together, their relationship deteriorated rapidly, culminating in the famous dispute in which Van Gogh threatened Gaugin with a razor blade. That same night, Van Gogh completely severed his own ear. A few months later, he voluntarily entered the asylum of Saint-Rémy-de-Provence, where he painted fiercely. A great number of his masterpieces were created during this period.
In May 1890, the artist left the south and returned to his brother Theo in Paris. He took up residence close by in Auvers-sur-Oise, near the house of Dr. Gachet, an admirer and patron of several impressionist painters, as well as the subject of one of his portraits. The artist worked arduously in Auvers before passing away on July 29, 1890, leaving behind an artistic legacy that is today recognized around the globe.
Imagine Van Gogh highlights the works of Vincent Van Gogh from his Arles period (1888-1889) to the end of his life in 1890. These were exceptional years for the master, showcasing his talent, as well as his torments, in iconic works such as Sunflowers, Irises, Wheatfield with Crows, The Starry Night, in addition to his Japanese influences with the magnificent Almond Blossoms or his later The Church at Auvers. It also incorporates the many portraits painted during this period, including his Self-Portraits, Portrait of Dr. Gachet, La Mousmé, Portrait of the Postman Joseph Roulin and L'Arlésienne: Madame Ginoux. Altogether, an incredible number of Van Gogh's masterpieces will be revealed to visitors from a completely new perspective.